BecoDiscAi?? Lenticular (Module) (17 sheet) 12inch
The individual cartridge cells are made up using Beco depth filter sheets. The outer edge of two of these depth filters, whose outlet side is in contact with a drainage plate, is coated with polypropylene and sealed.
Depending on the cartridge type, a different number of stacked filter cells forms a cartridge unit, which is safely held together by the three-part segmented sleeve made from stainless steel. Sealing between the filter cells is via accurately fitting intermediate profile rings. When installed, the segmented sleeve made from stainless steel ensures excellent mechanical sealing of the module. The occurrence of bypass effects is therefore eliminated.
BecodiscAi?? BS
The stacked disc cartridges BecodiscAi?? BS were developed to meet the exacting requirements in the filtration of liquids. The filter sheets of this series cover a complete range of filtration grades from 4.0 Ai??m to 0.1 Ai??m nominal rating specific retention efficiencies can be selected for particular filtration applications.
BecodiscAi?? BA
Stacked disc cartridges of BecodiscAi?? BA range are used for the demanding filtration of high quality spirits such as cognac, armagnac, barrel-matured brandy and whisky. Also in the filtration of spirits based on pomaceous fruit, stone fruit, soft fruit, yeast and grapes, juniper berries (Gin, Genever), grain (Vodka, Aquavit, SteinhAi??ger) excellent filtration results are achieved. The product range is graded from coarse particle separation to fine filtration and enables accurate adaptation to the requirements of spirit filtration.
BecodiscAi?? BC
The BecodiscAi?? B30C activated carbon module sheet is used for the demanding filtration of liquids in the chemical, pharmaceutical and food industry as well as in biotechnical processes. A filter paper with high wet strength is placed on the downstream side of the filter sheet (smooth side) and guarantees a filtrate that is free of activated carbon particles.
BecodiscAi?? BT
The BT range of BecodiscAi?? stacked disc cartridges is optimized for the filtration of highly viscous liquids with particles of coarse, crystalline, amorphous or gel-like structure. Stacked disc cartridges of the BT range are therefore mainly used in the chemical and cosmetics industry and in the food industry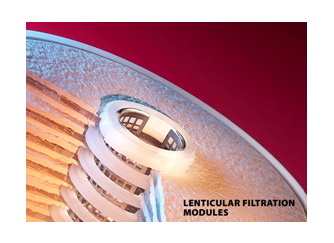 Please contact us for further information on +64 9 2924 960